Guardio for Family allows members of Guardio to share their protection with loved ones at no cost and without allowing them access to account management and billing information.

It only takes a few clicks. Simply click "invite now", fill in the required fields, and send the invitation. The new member can then be protected exactly like you, at no additional cost.

Invite family and friends to enjoy Guardio Premium at no additional cost:
Visit the Overview tab on your personal dashboard
Select Invite now
Enter your loved one's email address
We will send them a link inviting them to join Guardio Premium.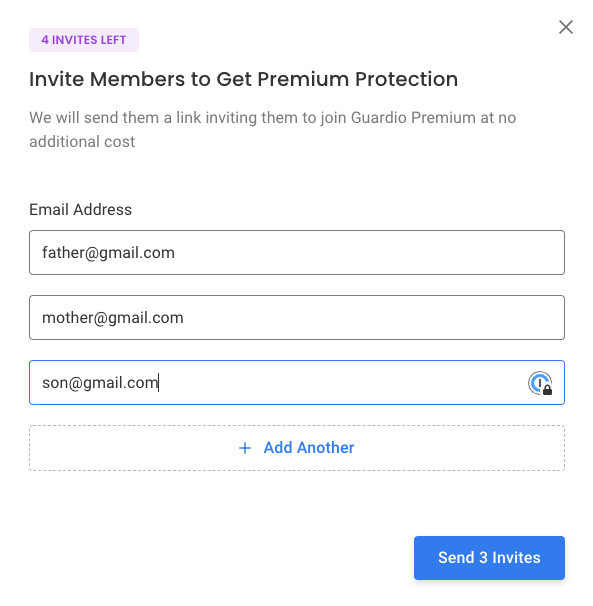 To invite members to join your plan from your membership page:
Visit your Plan Members page
Select Invite Members
Enter up to 4 email addresses for your family members and press Send Invites
Your family members will receive invitations by email, along with instructions on how to accept the invitation and activate their protection. We'll also send you an email letting you know when they've successfully joined.

Trouble Finding the Invitation?
If your family member didn't receive their invitation, first ask that they check their Spam and Promotions folders in their email account. If they still don't see the email, you can resend the invitation. To do this:
Visit your Plan Members page
Select the 3 vertical dots to the right of their email address and select Resend Invitation