Data breaches can happen to any website or company. It's important to know when this happens, so you can take action to protect your personal information.
Guardio notifies premium users in real-time about breaches containing your information for up to 5 email addresses. Free users can manually scan for new leaks and view the results of past scans.
Understanding Your Dashboard
Breach Name: Displays the website or company responsible for the leaked data.
Breach Date: Displays when the breach occurred.
Compromised Data: Displays what data of yours was leaked.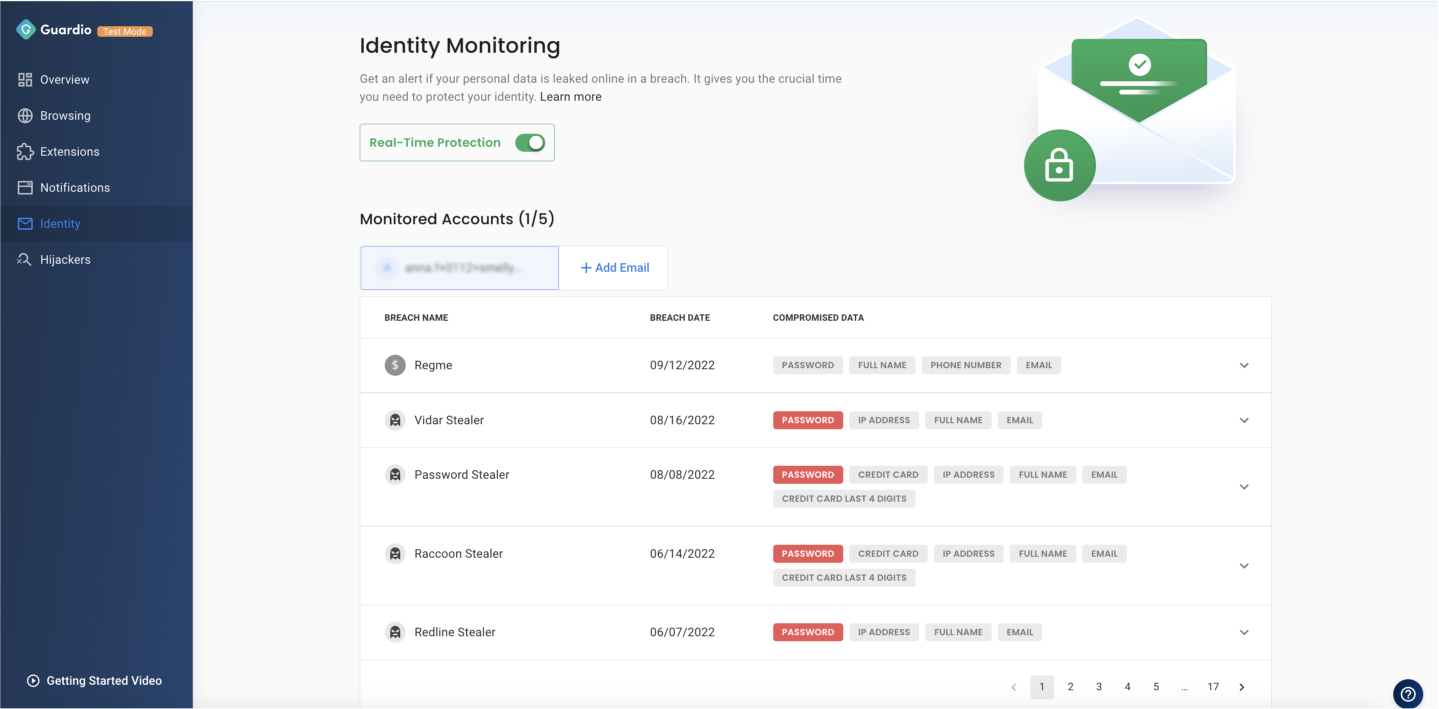 View Additional Information
To view additional information about the website or company responsible for leaking your data, as well as how many were affected by the leak, select the down arrow shown to the right of the the leak.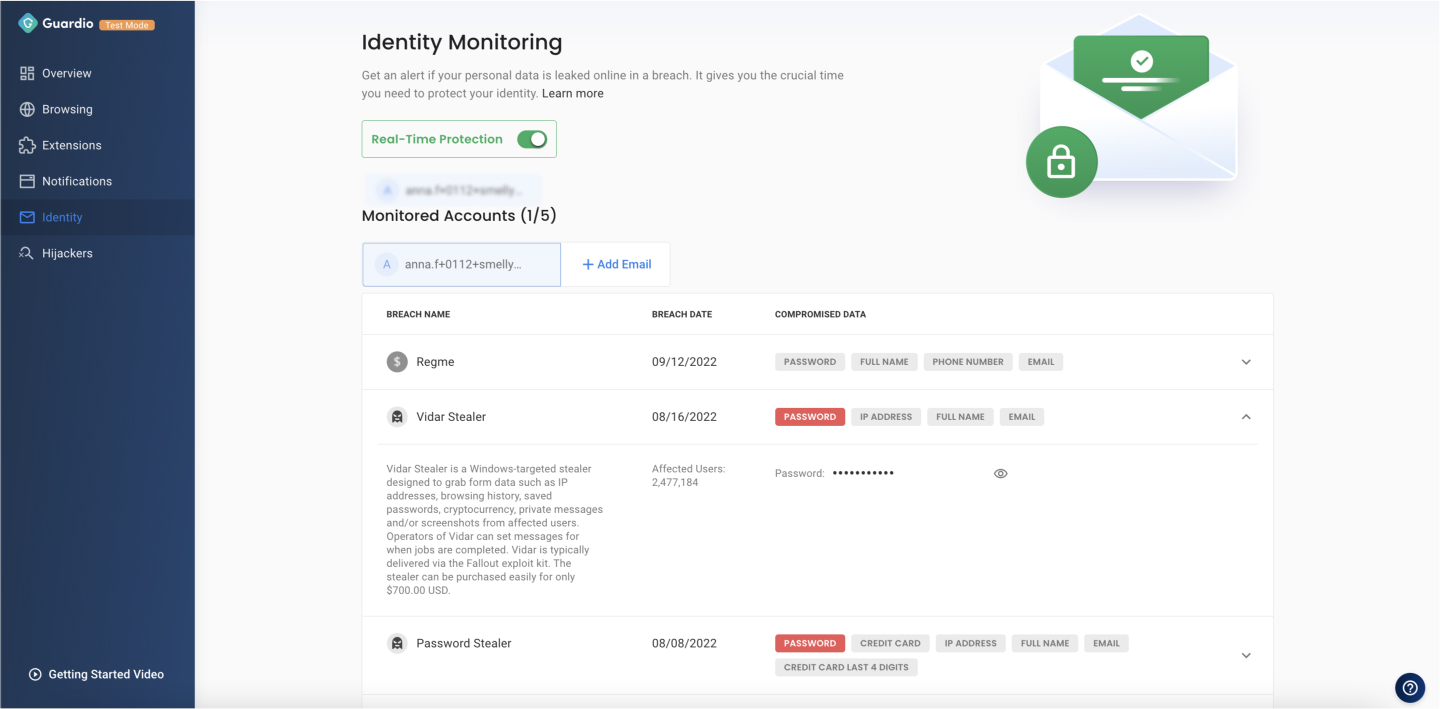 What should I do if my data is leaked?
If your information is involved in a data leak, it is important that you secure your accounts to ensure bad actors cannot sign into your account and access additional sensitive data. For more information and instructions on securing your accounts, please see Steps to Take After a Data Breach.