The first thing is to understand what kind of pop-up notifications you're actually getting. Guardio stops pop-ups designed to scam you or that lead you to a fake site where you'll be scammed. We shut down any malware on your browser that serves these pop-ups.
However, we can't stop legitimate pop-ups that you get from some sites and platforms. For example, you might get a pop-up asking you to subscribe to a pizza delivery place, or maybe you'll suddenly get a car ad in the middle of watching a video online. Guardio doesn't stop these because this is how sites make their money. It may be annoying, but it's not actually harmful.
Guardio Setup
If you are still seeing pop-ups on Chrome, it probably means that Guardio is not properly configured. Make sure that Guardio is correctly installed on your device. If you have multiple Chrome profiles, make sure to access the one with Guardio.
From your dashboard, make sure that the "Real-Time Protection" toggle is turned on for notifications.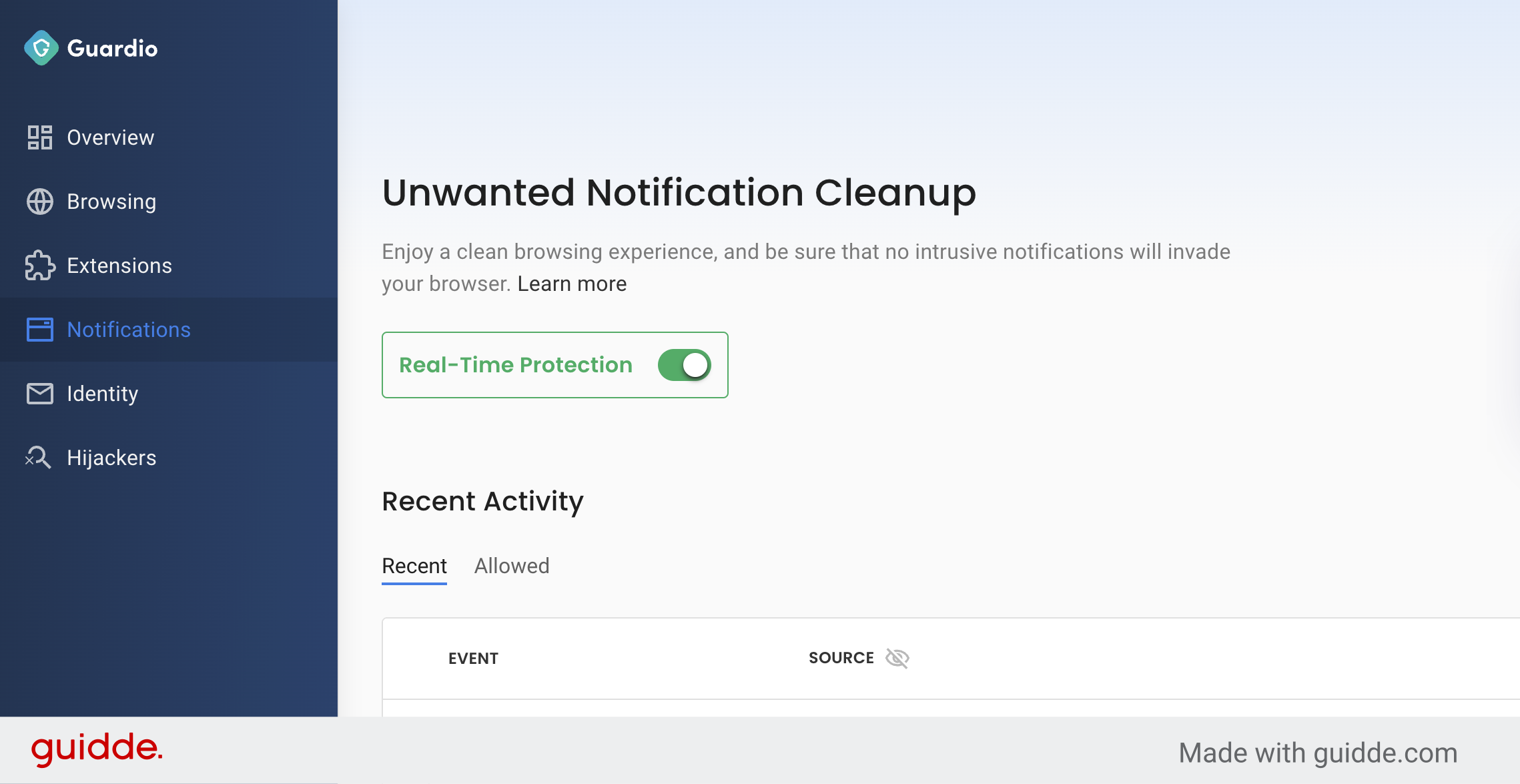 Stop other notifications
Because not all notifications are malicious, we don't interfere with those that come from legitimate websites. For these, you can revoke their authorization to send notifications, and that should stop them immediately.
Here's how to do this:
Visit the website whose notifications you wish to stop.
In the URL bar, select the lock icon.
Select Site Settings from the menu that appears.
Under Permissions, select Block next to Notifications.
Are you still seeing unwanted pop-ups?
From your personal dashboard, send us a report using the Report Security Issue tab.
Select "Unwanted push notifications."
In the Notifications Sender URL, add the notification URL
Run a Quick Fix. Guardio will perform a comprehensive scan for related threats and will attempt to clean up the root cause.