Guardio's Data Breach Monitoring feature allows you to monitor up to 5 email addresses for signs that your account information was leaked in a data breach.If a breach is found, we'll alert you by email and on your Information Leak Alerts page so that you can take action to secure the account and avoid identity theft.
To add additional email addresses for data breach monitoring:
Open your Information Leak Alerts page.
Select Add Email & enter the email address you would like to add.

In another tab, open your email inbox and look for the verification email.

Click the button or the link provided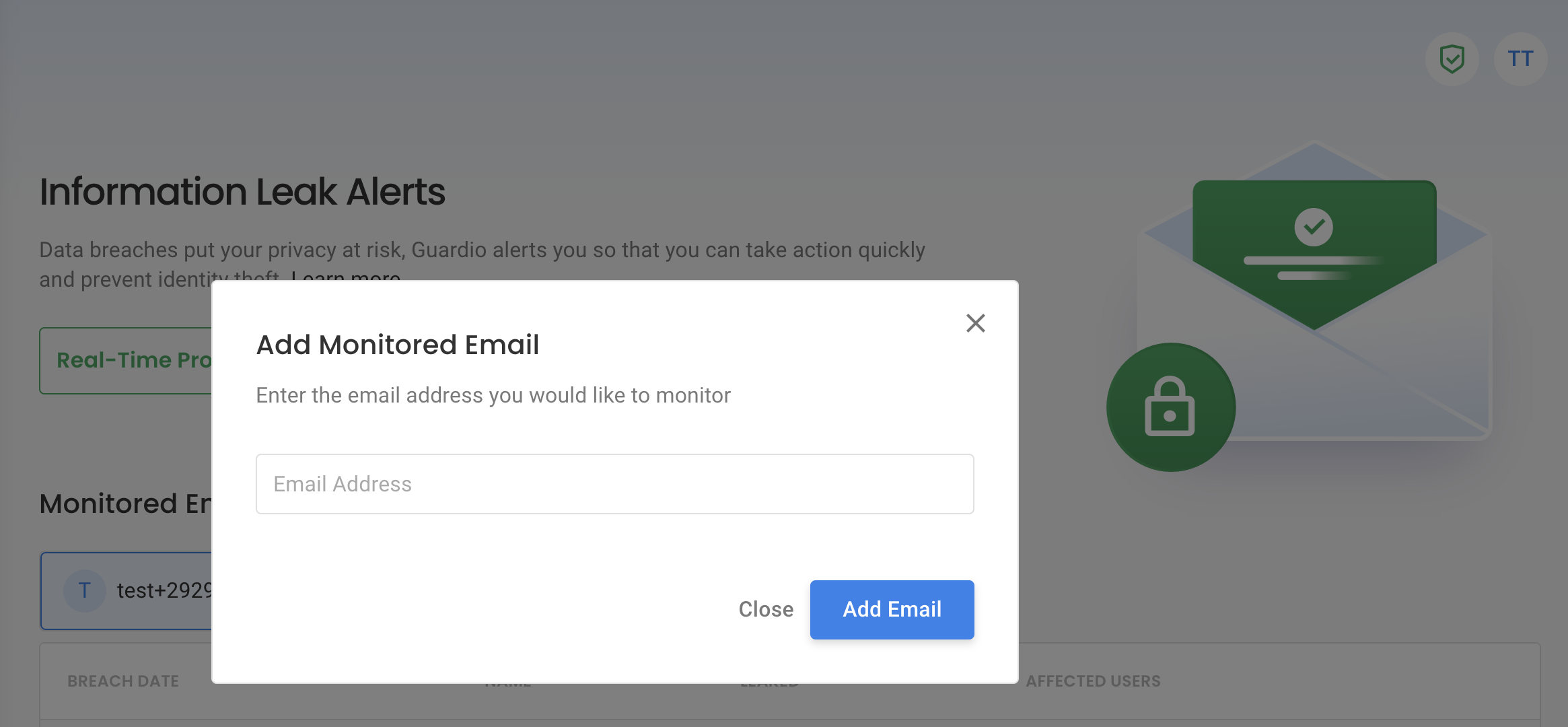 Note: This is a Premium feature.